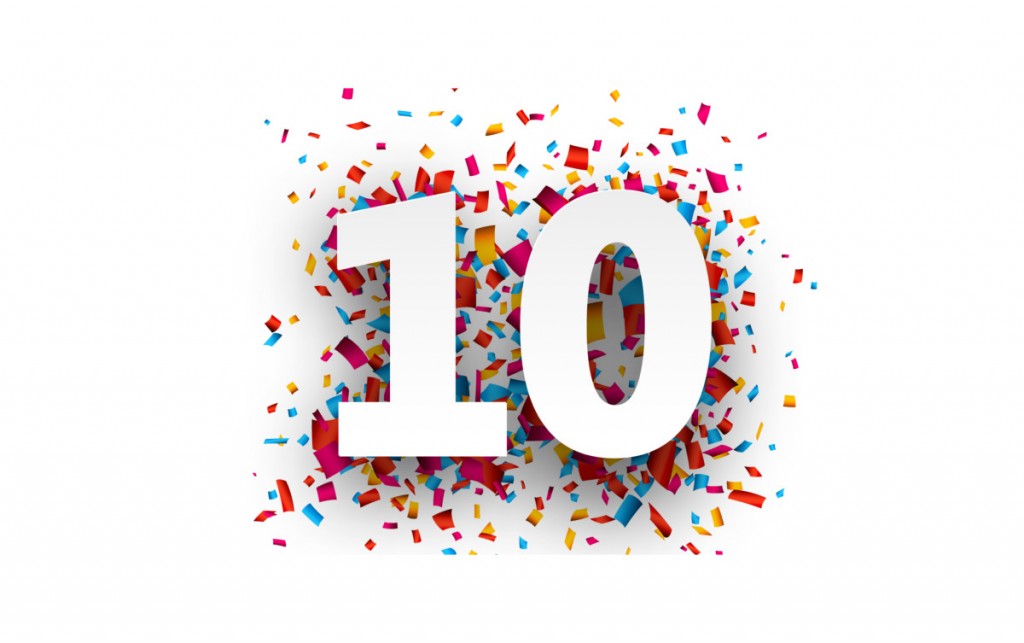 A decade. 3650 days. A lifetime. A blink of an eye. That's how long it's been since Seven Degrees opened its doors. Born during the height of social media curiosity, we've come a long way baby!
And like all great things, it's time for Seven Degrees Communications to come to an end.
And it's time to welcome, Seven Degrees.
Since 2009, the word communications was a staple of everything we did. It made sense. Plus, I thought called the company Seven Degrees Connections might sound like a dating service. But alas we have grown and evolved. And today, communications is too narrow to accurately describe what we do today.
Today's Seven Degrees takes a strategy first approach. From connecting people (which is built into our DNA) to designing creative campaigns to coaching, figuring out if an idea makes sense is what we do. We question. We come up with off the wall thoughts. We challenge you. We tell you what we think – even when you don't want to hear it.
With strategy in mind, as we enter our next decade, Seven Degrees is going to focus more on what we do best. Coaching. Creativity. Connecting. Convincing. Community.
What does this look like in reality?
Coaching/Consulting. Working with small and medium-sized business as they navigate business growth as well as the daily ups and downs of running a company in the modern world. It's developing plans and helping to execute them with ease.
Creativity. Helping organizations define who they are and what their message looks and sounds like. Then taking their brand and adding some fairy dust and a little magic to get the world to notice.
Connecting. Events have always been a big part of who we are and will continue to be. We will be putting a greater emphasis on the integration of CSR and social change projects into our work in the events industry. Connecting also means working with clients on their business development strategies.
Convincing. So what's this all about? This includes speaking on both motivational and informational topics like Unsolicited Advice and The Importance of CSR. It also means working with clients to help YOU convince people that they should hire you. Part of our new tagline is "Changing Perspectives" and this is just the beginning.
Community. Volunteering and give back has always been a part of who we are. We see opportunities to work with companies, associations and events to assist them in integrating Corporate Social Responsibility and Social Change initiatives.
What I've learned over the last decade is that the services we offer are fluid and if we think we can help we will. The business world and "the real world" changes so fast that if we can't adapt then we better go back to bed. And if we aren't the answer to all of your hopes and prayers, then we will help find someone who is.
I'm excited for this new chapter of Seven Degrees to begin. As always, I am so grateful to everyone who has had faith in us over the last 10 years. To those who have hired us, referred us or simply cheered us on, I say thank you.